2019 You Legend
What an absolute surprise our performance at Edge of The Bay 2019 was, can't thank all the crew who came out and supported a fantastic evening of live music, the highest of energy all round. Many thanks to the Esperance Shire for bringing the event to life, and to Kieran Doherty, Matt Doherty and James Burston for their brilliant work on sound greatly appreciated. We have two stellar gigs left to round out 2019, the first is Bliss By The Beach falling Friday December 27th at the Port Hotel Hopetoun, and Beach Dazed the following day December 28th at the Esperance Bay Yacht Club. Tickets for Beach Dazed are available to purchase from ww.kyzapresents.com.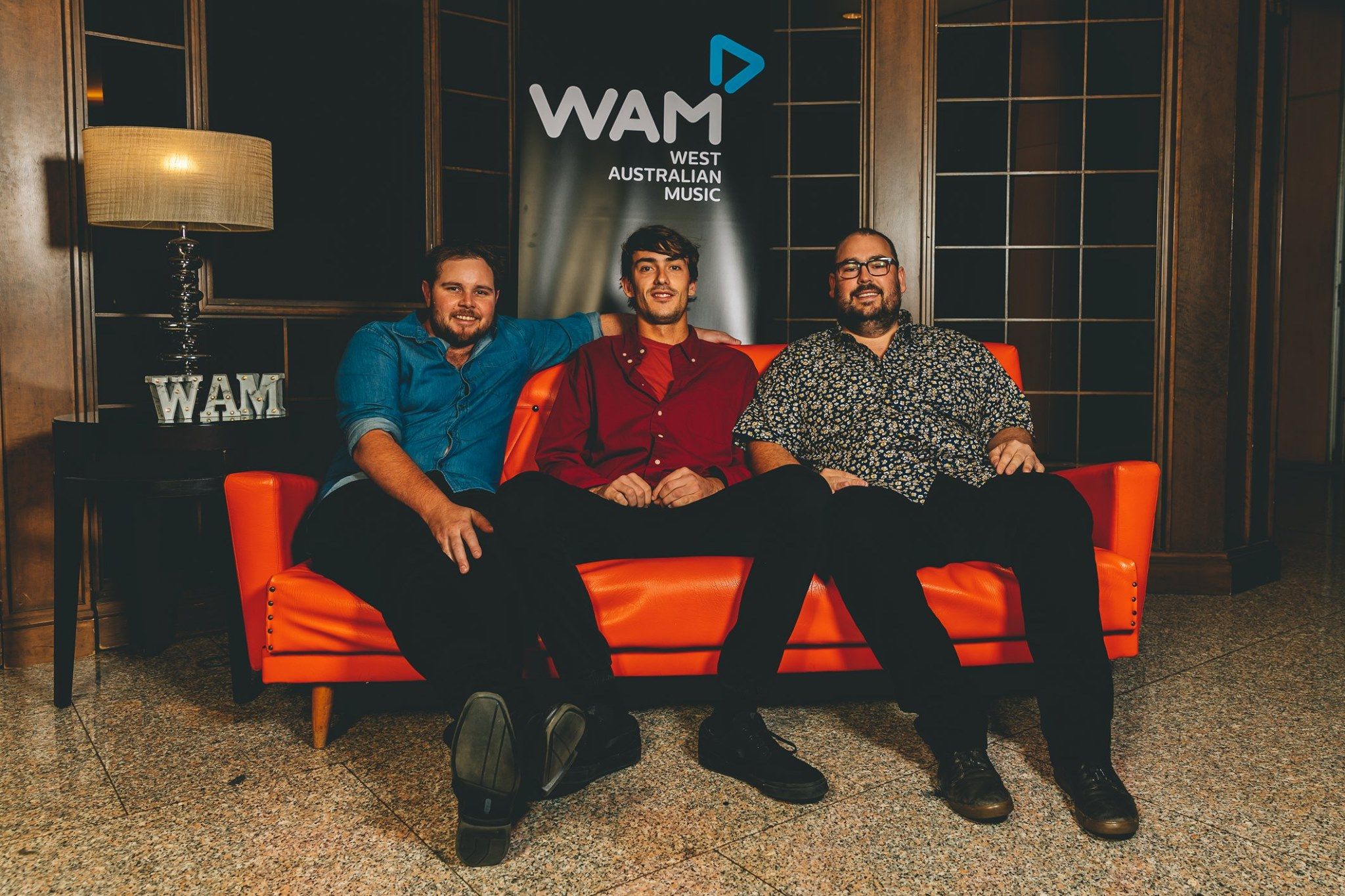 So, what exactly have we been up to? Well the past three months have seen Grand Casual in some damn fine form with a hectic work load all round. With a moment to reflect as I put together this blog, I'm taken back by the number of kilometres travelled, the life and times of a regional touring band. Everything kicked off with the launch of our single The Sound. We hit the road for a few weeks taking in The South West, and the Goldfields. The three-weekend run of dates finished up by Joe getting naked in the back of the Van as we drove back from Coolgardie. Honestly not sure how or why exactly that came about. 
October saw us back and forth from Perth. We played the Indian Ocean Hotel on a Thursday night to a super rowdy crowd, a solid highlight of the last three months. There's something so rewarding playing original tunes to a crowd who are yet to have heard any of the material. Getting an epic crowd response puts your mind at ease and as a band lets you know you must be on the right track. A fortnight following, we were back in Perth for the 2019 WAMawards. Grand Casual where nominated for best regional act two years running. Hopes where high. As it turned out it was lucky we didn't take the prize as the three of us were in the Hyatt foyer treating ourselves to some fine libations as our category was called out. On returning to the main room we bumped into Dan White of Blue Child Collective who most deservedly had won the regional category. Our second single of the upcoming ep Stationery released on October 25th, we've been receiving some great feedback for the tune which seems to be finding a happy place within our established fan bases hearts.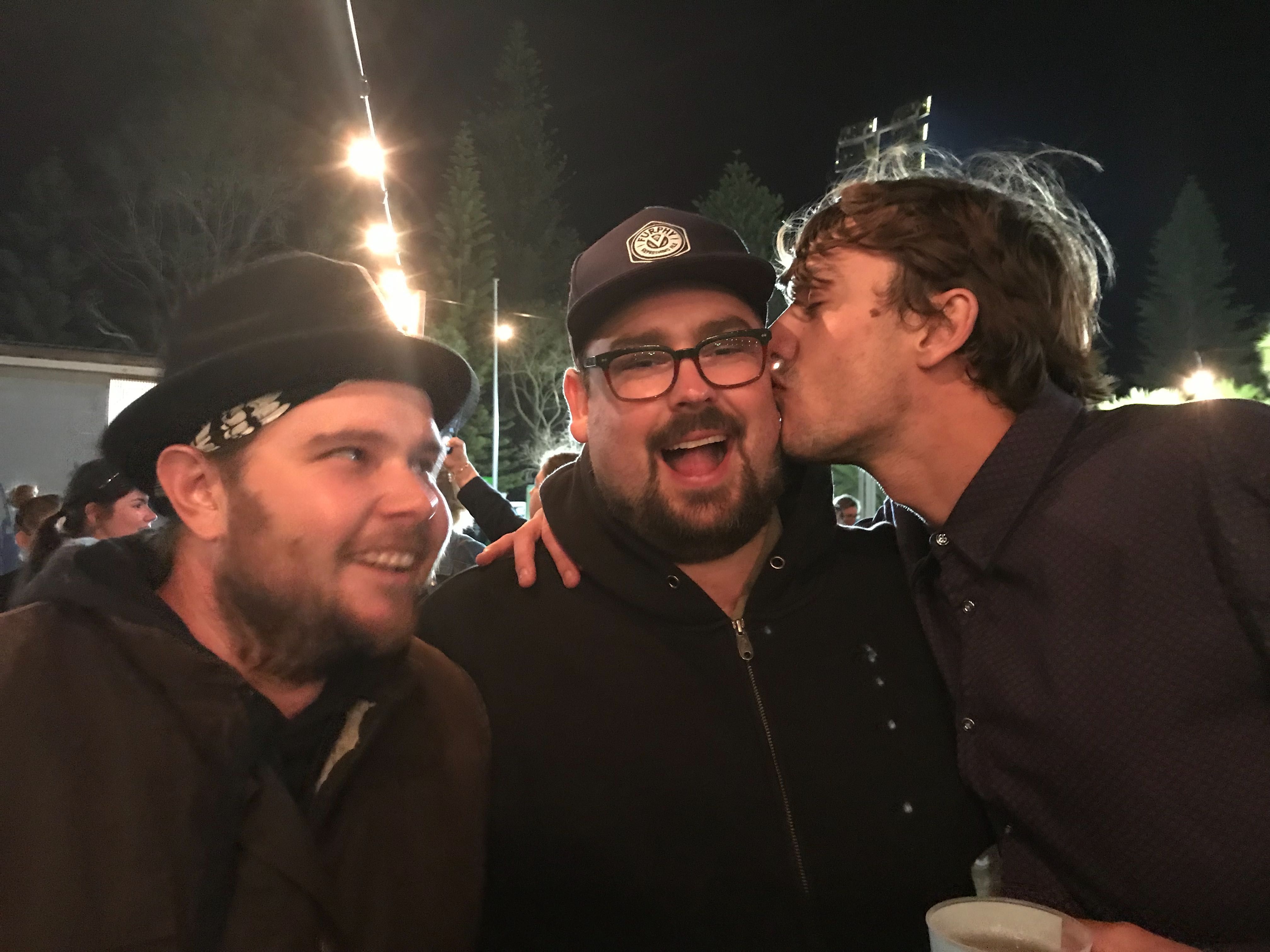 Whats Next????
So Grand Casual are entering an interesting six-month period. We have two more great gigs in line for 2019 with the Hopetoun Beach Party set to fall on Friday December 27th at the Port Hotel Hopetoun, followed the next day by Beach Dazed at The Esperance Bay Yacht Club. Then we break for January, initially this was going to be a short break to gather ourselves, and work on some fresh material. As it goes this pause in live performance looks like it will roll through to May with Joey set to embark on an epic Australian tour with Mr Dunstan. Coops and I took a little time to get our head around it though now feel exceptionally comfortable moving forward as we both really need the time to work on our cardio before the return of the percussive machine. 
Don't fret though, time off from Live Shows is hardly time off. To bridge the gap, we will work towards the release of our first ep, set to fall in April 2020. Titled Western Border the five-track disk will include two already released singles, The Sound and Stationery and three fresh tunes, title track Western Border, Bluesy Rock and Roller Dirty South and punchy Indi rock anthem GO. So begins the work that leads up to a release, album artwork, promotional strategy, film clips and I'm looking very much forward to booking The Western Border tour that will follow the release of the ep. For which we plan to head north of Perth for the first time into unchartered territory. Thanks go to Andy Lawson at Debaser studio who tracked and produced the upcoming ep, stellar work all round good sir. 
As this post draws to a close, I thought it prudent to mention if you'd like to show your support for this little project that is Grand Casual there's a couple of super simple things you can do. Head over to your favourite streaming service listen to our tunes and add them to your Spotify, Itunes playlist. Share them things with your friends, get your teeth into our creations, before we kill them off with fresh new material. And if you want to directly help us with releasing the cd buy one of our kickass new shirts, cheers Brodie Bratten of Brodeine and Deine for your help with these. Brodie has some available to purchase at her Museum Village store, or get in touch directly with Joe Franzone the keeper of the shirts. Thanks also to Lacey for her wicked shirt modelling, you are a legend.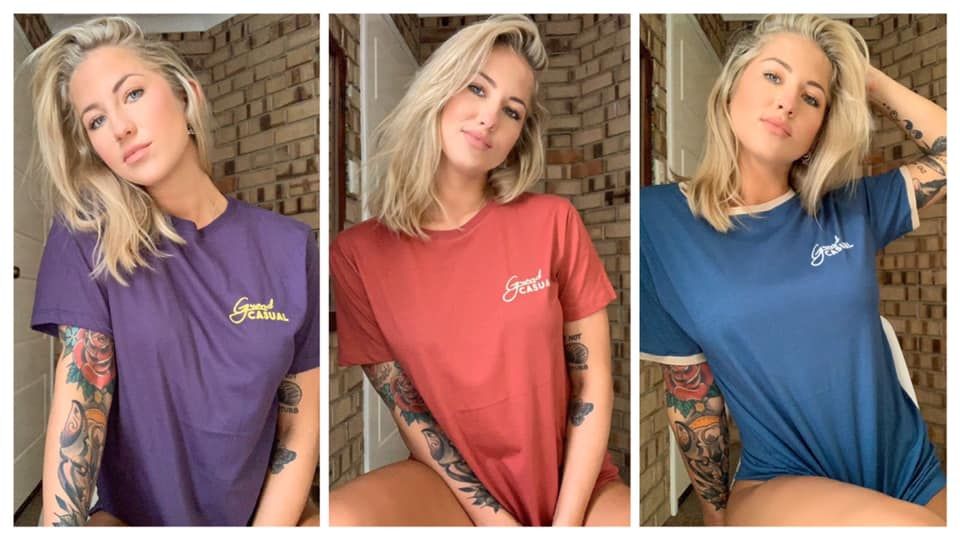 Thats A Wrap
Well from all of us at Grand Casual, that's a sign off. Catch us at our last two gigs for 2019 then keep your eyes open for new material and a mid-year tour that promises to be some super fine fun. Have the best of holiday seasons, and make sure to head out and catch some killer live music best enjoyed with a cold beverage, hey its a cultural thing.
Much Love
Grand Casual