Its Go Time
Following two epic back to back gigs being the Hopetoun Beach Party and Beach Dazed at The Yacht Club in late December Grand Casual dropped into a sort of limbo. With Joe set to be away from late Feb to Mid May I think we where struggling to decide what the hell should we actually be doing up til that date. A hectic schedule for the second half on 2019 saw us all a little burnt out, a planned month off in January was a restless one, the three of us questioning exactly what should we be doing right now. 
A bit of a mental rejig saw the release of single Go on Saturday Feb 1st. This was an epic decision. Releasing a single shouldn't be taken lightly, so much blood is poured into each one of those songs, time and yes money. I guess the side of a release fans and the public don't see is the exponential amount of work that can be done for each launch, I could honestly spend 40 hours a week on a single launch and still find things to do. A baseline is developing artwork, uploading across all digital platforms, development and implementation of a social media marketing strategy, traditional marketing strategy, print, radio etc, shows in support of, servicing to radio stations the list goes on. So as an independent artist what do you do? You do your bloody best is what you do, and be stoked that those delicious sounds are getting out and about.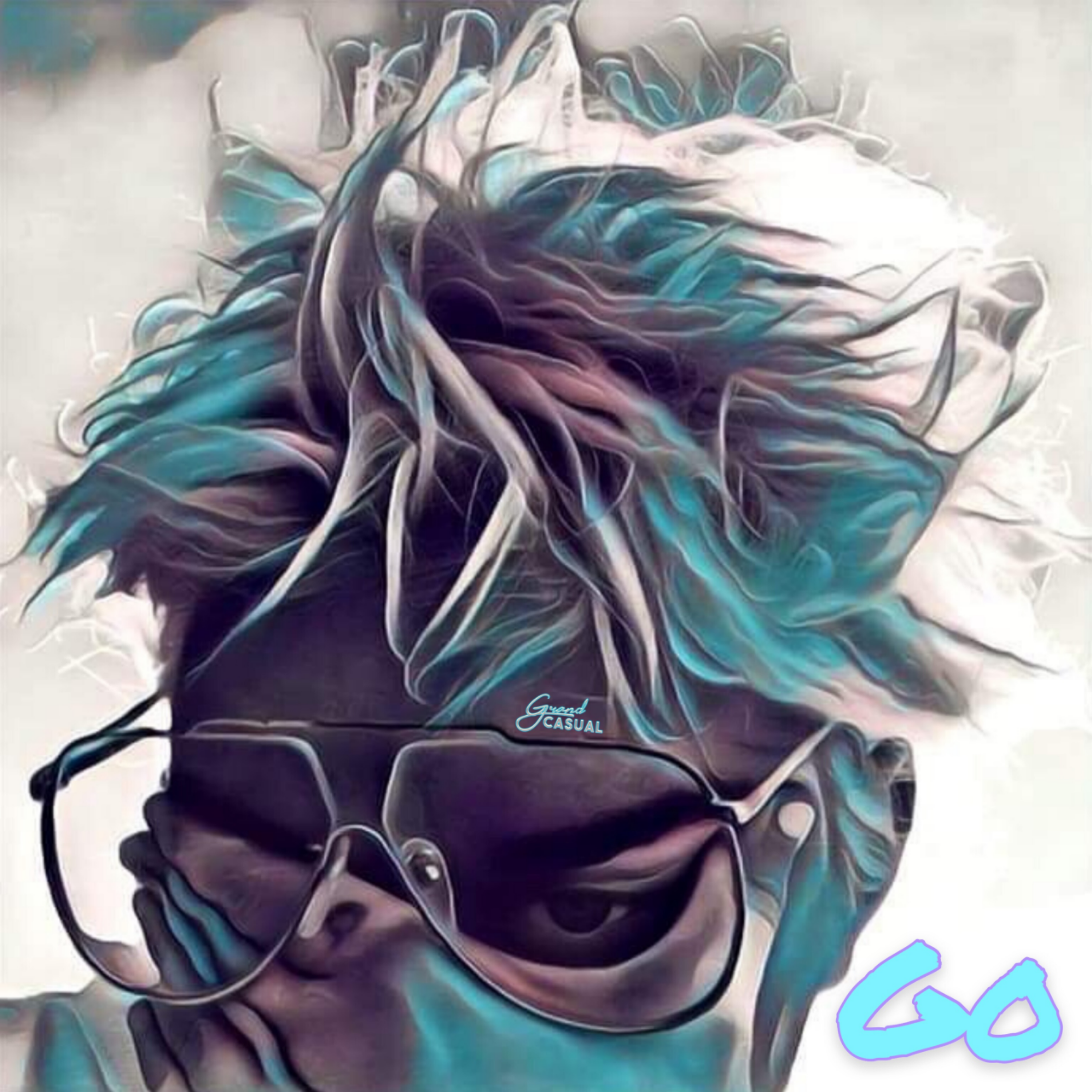 Go is a track about forgiveness, its a track about recognising that we are flawed, that we make mistakes. Its also about love and the ability to overcome difficult times in relationships, our ability to grow and prosper through adversity, it is a song full of hope, and a damn fine track to dance to. If you are yet to listen to Go you can find it on all streaming platforms. And is free to download from our webpage. If you love it add it to your playlists, fire it a share, follow Grad Casual on the streaming platforms, or just text us and say hey guys, that song does leave me feeling hopeful, thanks for that, xxx. 
Late January we made it back into the jam room, we also managed to get a little busy with a few fun activities cropping up. GC ran two workshops in partnership with WAM and ECA. These things are absolute gold. When your'e in the thick of being real rock n rollas (Joe at least) you can be so blind to the experience, always wanting to play better lineups, venues, higher gig fees its easy to lose track of what you are actually doing, the fast paced lifestyle, the gathered experience. Our songwriting workshops brought us back to earth, Working with youth that are just beginning on their songwriting journey lets you see your'e beginnings, it allows you to appreciate how much work youv'e put into this music thing, you  come to realise how much knowledge you have to impart to people starting out. And when those kids you have mentored play their first original show, thats actually something special. To round out the workshops we put on an all ages gig at The Esperance Residential College supported by WAM and ECA, The Arid Ones a five piece group born of the program performed three tunes, epic is an understatement.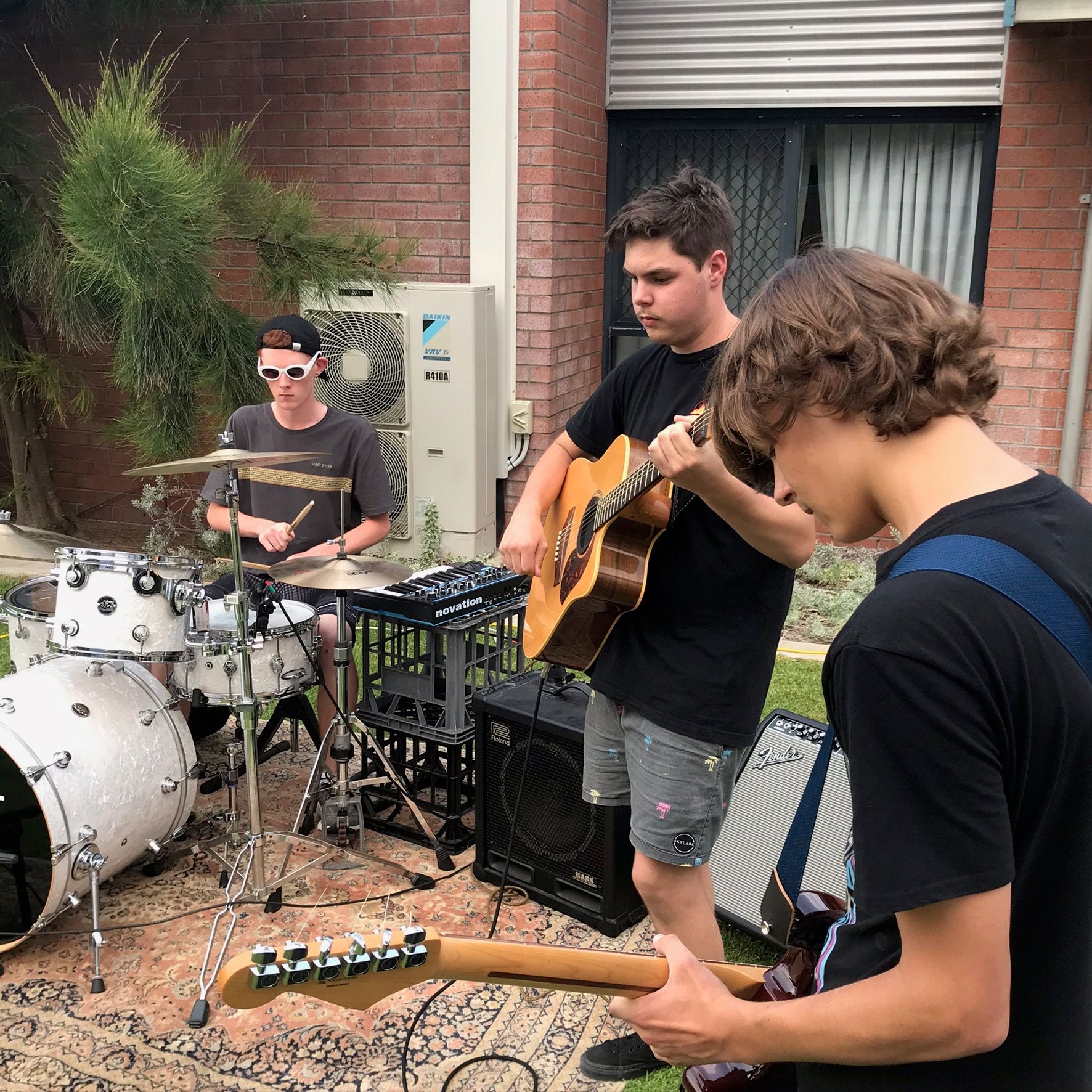 Joe being away for three months, didn't overly concern us, the only point that was detrimental was that we wouldn't have that time to work on writing new tunes. Suffering from around a four month writers blank is never fun, anytime you try to force songs into existence they just feel average. You can imagine our delight at drawing forth 3 new tracks over a two week period. New music leaves you feeling refreshed, and now i think where all feeling it. 
So Joe heads off n tour with Michael Dunstan for three months, Cooper and I will jam every now and then working on those new tunes in one way or another. Excitingly where in full flight booking a June tour, yezza, and that tour will be in support of the release of Western Border (my absolute favourite). Thanks everyone for following our journey thus far, cant wait to seeyas out and about when the live gigs flow once again like gravy. 
Much Love Grand Casual